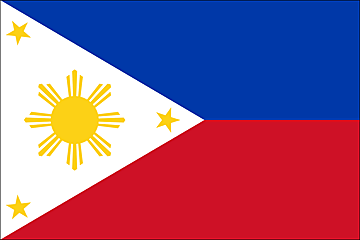 Moving on from Africa we focused our studies on the chain of islands in the Pacific Ocean, the Philippines. Christmas is a big deal here! As we saw in South America a large percentage of this nation has Catholic influences. (They also have a Misa de Gallo, known as Simbag Gabi in Tagalog). Celebration of the holiday season begins back in September. Yes, in September, when people begin decorating and start a daily countdown from 100 days. This is even broadcast on the nightly news.
Many homes decorate on the inside as much as they can afford to with Christmas trees and a Nativity. The most important decoration in a Filipino Christmas is the parol. This star lantern can be hand-crafted by the family, but is also available commercially.
Gift-giving is an central part of Christmas in the Philippines with gifts often exchanged amongst family, friends, acquaintances, and co-workers. The biggest celebration takes place at midnight on December 24th. During this time, Buena Noche, gifts are shared and a large meal enjoyed.
Caroling takes place throughout the region by those seeking to gain money or food. Performances can also be planned as a way to raise support for charitable work. We enjoyed listening to this Christmas song done by a school in the Philippines.
We'll be back soon to share a little more of what we learned about this region of the world.
Links:
Christmas in the Philippines
Parols
Special thanks to Naomi for sharing all she is learning in the Philippines. Praying for you and your family.