Continuing with our studies of Christmas Around the World we zoom over to Tanzania today to look at an African country. This country has a population that is largely Muslim, so Christmas is not as prominent as it is in other parts of the world. On a whole the nation is poorer than most as well, so we learned children often receive a set of cloths as their main gift (possibly the only clothes they will receive all year). Knowing that Christmas is simpler here makes me look at our American Christmas through different eyes. What a wealth of things we have for ourselves even when we think the budget is a bit tight. It is good to be reminded of the need around the world for simple things that we take for granted.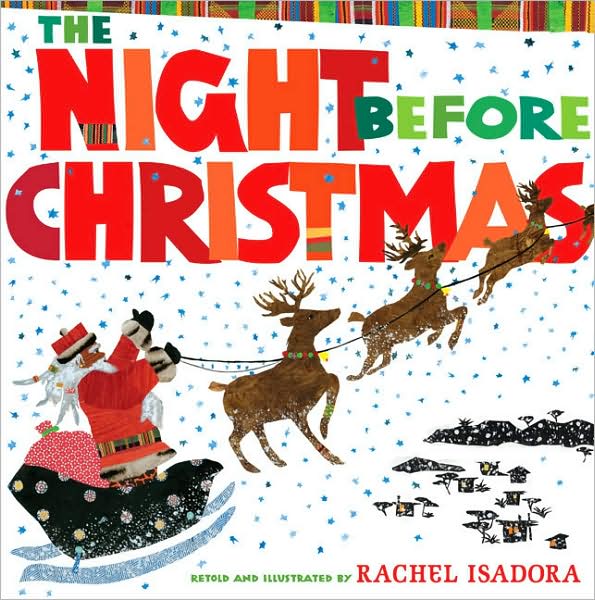 Our craft for today is roughly based off the book
The Night Before Christmas
by Rachel Isadora. This book is a retelling of the well-known poem by Clement Moore with beautiful artwork depicting an African setting. It is done in a cut-paper collage format that we will be duplicating with our own Christmas images. This is a great way for us to incorporate our paper-fold-and-cut snowflakes for this holiday season. Be back tomorrow to share our results.
For links used in reference today go to:
Christmas in Africa
Christmas in Tanzania
Praying for
Mavuno Village
and their work in Tanzania.